Articles on Asia
| | | | |
| --- | --- | --- | --- |
| ARMM: Where Democracy was Murdered | | | |
Written by admin
By R. de Silva
June14, 2011
(MINDANAO, PHILIPPINES )The administration of President Noynoy Aquino (PNOY) has put the postponement of ARMM election in August 8, 2011 and synchronize it to 2013 election one of its priority bills.
Read more...
| | | | |
| --- | --- | --- | --- |
| To have or Not to have Elections in ARMM | | | |
Written by admin
Richard de Silva
May 27, 2011
(MINDANAO, PHILIPPINES)
The Local Government Committee of the Senate will have one more consultation/hearing next week (May 31, 2011) on Senate Bill (SB) 2756 and House Bill (HB) No. 4146 before Congress adjourns Sine Die on June 9, 2011.  It is definitely a race against time with the Commission on Election (COMELEC) declaring that the ARMM election on August 8, 2011 will be done manually if the Senate fails to decide on the postponement by the end of May.
Read more...
| | | | |
| --- | --- | --- | --- |
| ARMM Elections and Reforms Plus | | | |
Written by admin
Richard de Silva
May 16, 2011
ARMM Election Postponement: A Political Set-up?
(MINDANAO, PHILIPPINES)
Few days from today, the Senate will either give its approval or disapproval to the postponement of the ARMM election constitutionally fixed on 8 August 2011.
Read more...
| | | | |
| --- | --- | --- | --- |
| PNOY and the ARMM Elections | | | |
Written by admin
PNOY One Year After
                (MINDANAO, PHILIPPINES) More than ten(10) months since President Noynoy Aquino (PNoy) has started his presidency with a solemn vow to stop corruption in the government in particular and the country in general.  In fact, his campaign slogan during the May 10, 2010 elections "Walang Mahirap pag Walang Korap" (there will be no poor if there is no corruption), has made a big difference between him and all the other Presidential candidates.  His landslide victory was made possible because more than fifty percent (50%) of the voters believed and identified with him.
Read more...
| | | | |
| --- | --- | --- | --- |
| The Ecological Crisis in Sri Lanka | | | |
Written by Dharmaseri Lankapeli
(By: Dharmasiri Lankapeli, NSSP, Sri Lanka. A paper contribution distributed during the 2nd Asian global justice School of the IIRE-Manila, August 2 to 21, 2010)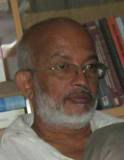 First of all the NSSP would like to make this an opportunity to express our sincere thanks to IIRE for inviting us to  take part in this seminar called "Facing the Global Challenges of the Ecological crisis: Defining Alternatives." 
All of us may know that all living beings including nature's highest creation - the man, are part of nature.
If I'm to talk about Working of Nature the whole scenario of it is as following:
We find the various major planets - the Sun, Moon and stars and the whole galaxies
We find the outer space- which we call air or atmosphere.
Then we find the plants living in a very symbiotic way - Big trees, Medium size trees, Plant bushes, various types of grasses.
Then we find the living beings - Birds of the air, Creeping animals, All insects, Men, Micro- organism.
Then we get rains, in relation to our countries we get both monsoons.
Read more...
«

Start

Prev

1

2NextEnd »
Page 1 of 2
Donate to IIRE-Manila 7th AGJS
For Online Donations
Donations can also be deposited to this Account:
Account Number: 3120126300
Account Name:
International Institute for Research Education Manila Inc.
Bank Name: Banco de Oro (BDO)
Bank Address:
Iligan - Quezon Avenue Branch
SWIFT CODE: BNORPHMM
Who's Online
We have 13 guests online